Different Oral Health Care
Services for Children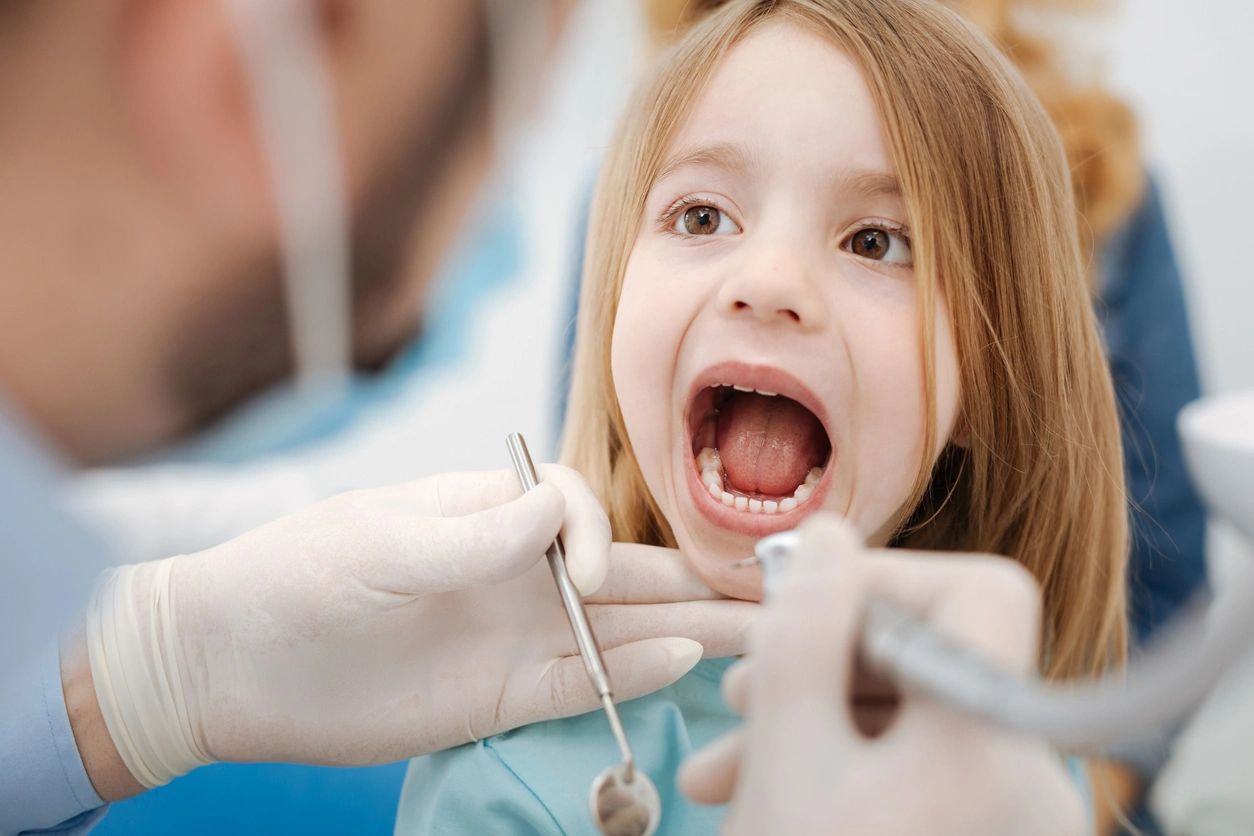 We use many techniques to help make you and your child feel comfortable as we work together to give you the highest quality care. Our office utilizes various forms of technology, including digital X-rays and paperless charting. We have treatment rooms equipped with TVs and may use nitrous oxide or conscious oral sedation when appropriate.
Ultimately, we want to make treatment for your child as comfortable as possible when it is needed. Equally important is our goal of using education and preventative tools to keep your child's smile healthy and to encourage lifelong dental health.
Preventive Oral Hygiene Instruction:
One of our main objectives during each visit is to review strategies to help avoid dental problems of any kind. This includes the review of proper brushing, flossing and eating habits, ideal fluoride levels, and the use of pit and fissure sealants. We strive to provide a fun, educational environment where children learn about the importance of good dental hygiene.
This includes children's fillings, crowns, extractions, and space maintainers. Utilizing digital X-rays, the doctors will thoroughly explain the areas that require treatment and how such procedures are completed.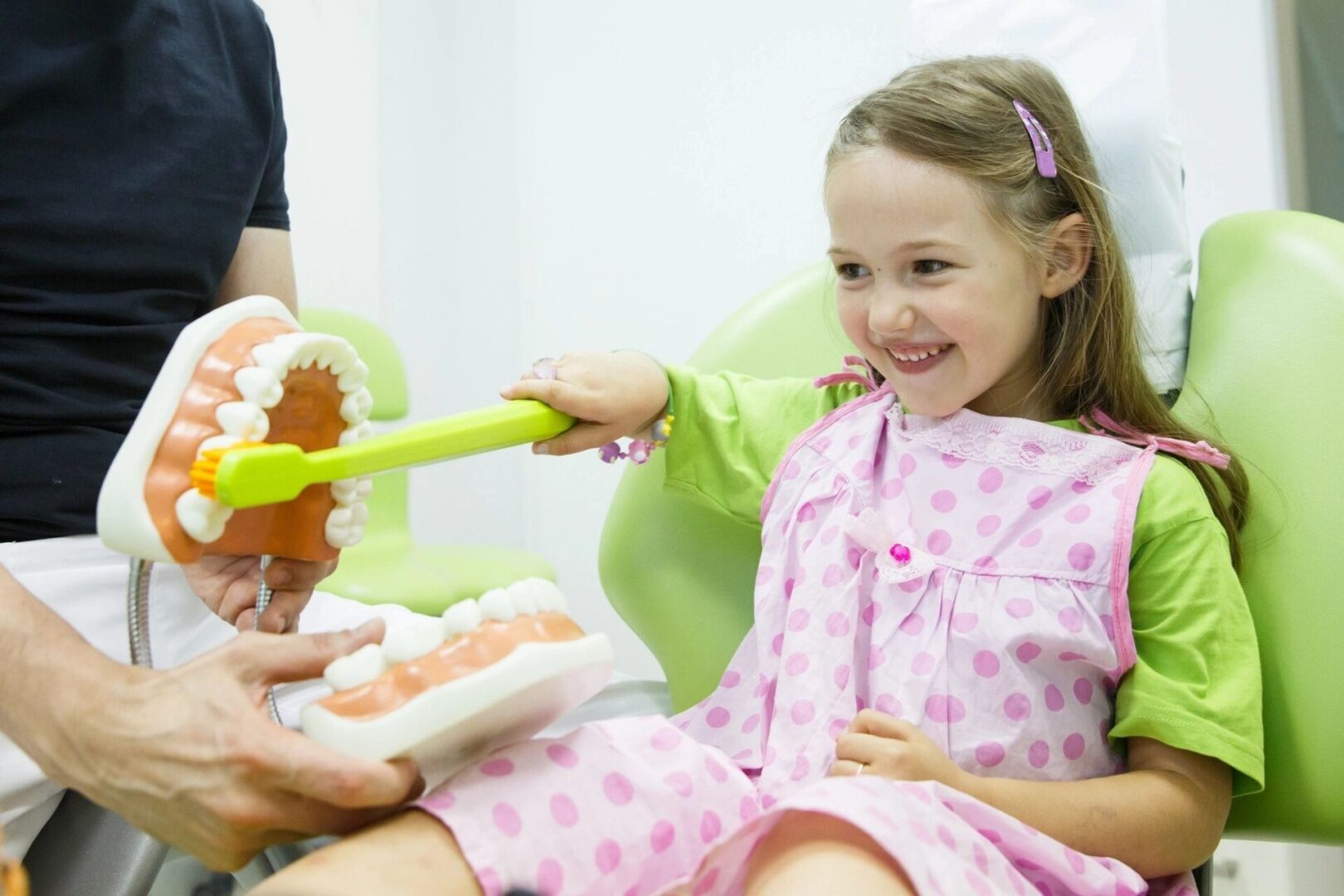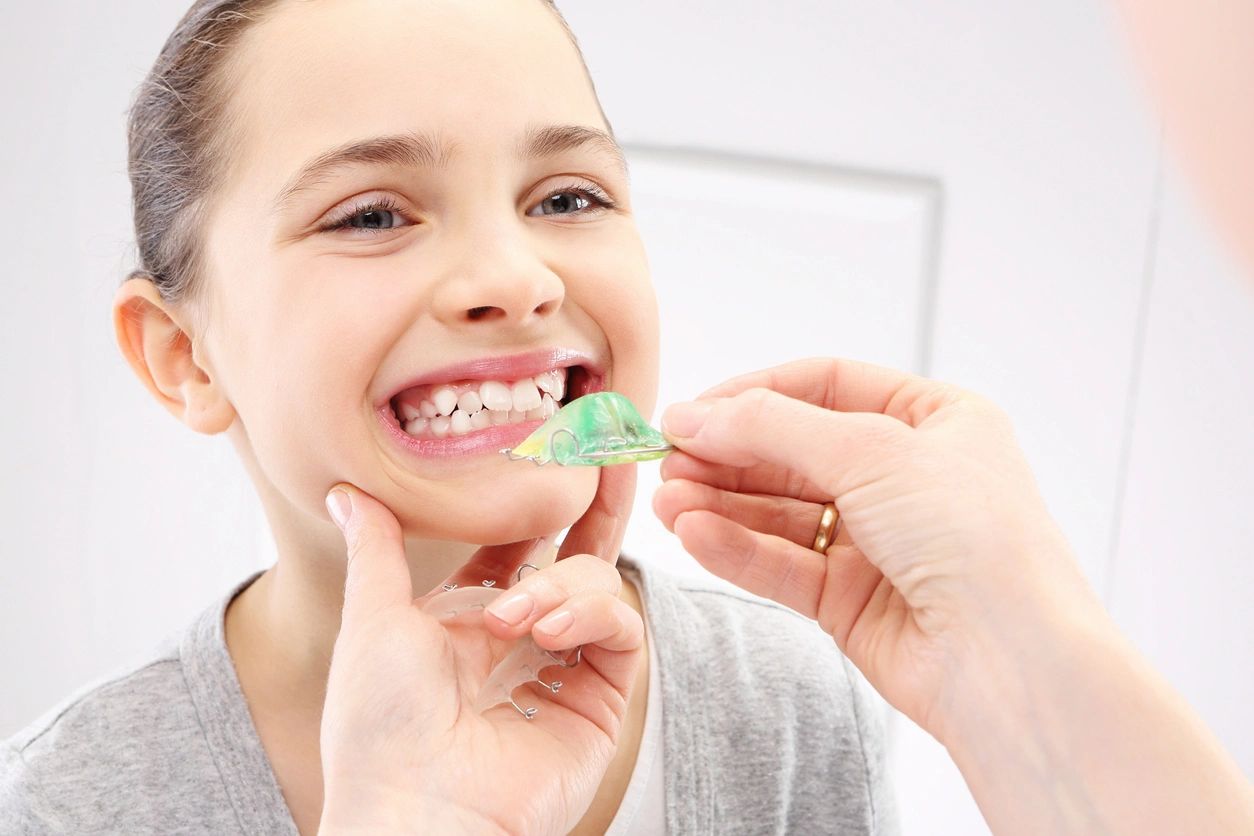 The need for urgent dental care is sometimes necessary and can be a stressful experience for both parents and children. We strive to handle dental emergencies promptly and with compassion.
Early Treatment (Phase I):
There is an optimal time period to begin treatment to correct misaligned teeth. Beginning treatment at an early age ensures the greatest result. It is recommended by the American Association of Orthodontist that the initial orthodontic evaluation occur at the first sign of orthodontic problems or no later than age seven.